The Benefits of Custom A-frame/Sandwich Signs
A-frame signs aren't just great for quick communication. They provide another key emotional and informational touchpoint between you and your customers that amplifies your overall visual branding and can be used again and again.
A-frame Signs are Re-usable Endlessly Versatile
Made from durable materials that can withstand tough harsh outdoor conditions, and with swappable sign panels that allow you to slot any messaging you need, your a-frames are built to move as fast as you do.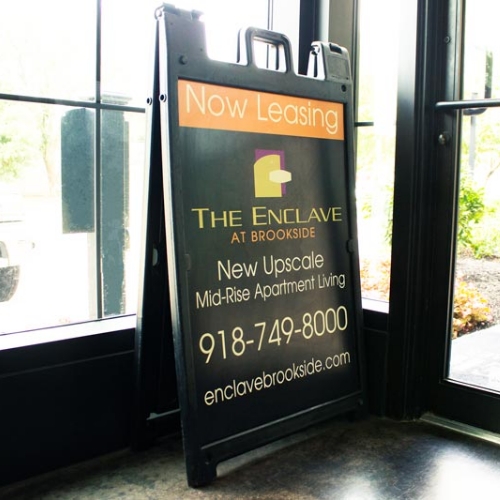 Durable and Easily Portable
With many styles of a-frame signs coming with built-in handles, and with our high-quality materials able to withstand harsh outdoor conditions, your a-frames can adapt to whatever you can throw at them.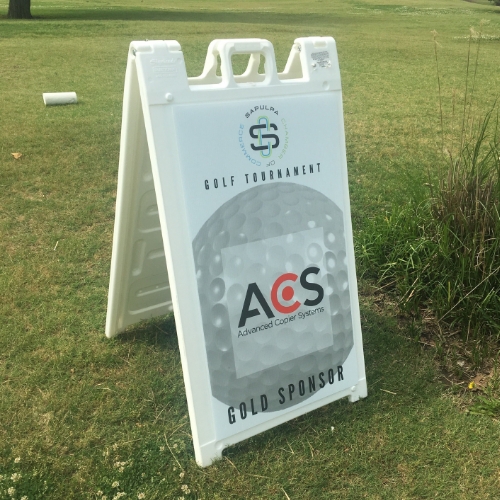 Not Sure Where to Start?
Talk with our custom signage experts to help find the best solution for your business, customize it to your needs, and help you achieve your goals while staying in budget.
Our Process
Tell us about your signage needs
Everything we do starts with a simple chat about your business's signage needs and your vision for their look and function.
We get to work
Our in-house team of designers and signage experts create highly-visible, branded signage that helps your Tulsa business attract more customers.
We eliminate hassle
We secure the proper city, state, and local signage permits that keep your business in full legal compliance.
You generate business
We schedule your completed signage order for pickup or delivery, provide professional installation, and provide support and maintenance for the lifetime of your signage.