The Benefits of Custom Custom Vinyl Banners
Custom vinyl banners are one of the most impactful ways to draw massive attention to your Tulsa business's event, opening or promotion while amplifying your existing branding and concisely communicating a singular message.
Durable, Re-useable, and Unmistakeably Effective
Thanks to their durable vinyl construction, your banner can withstand most harsh weather environments while still looking great and connecting with passersby. Should your promotion come around again, you can save time and money by re-deploying your custom-branded banner again!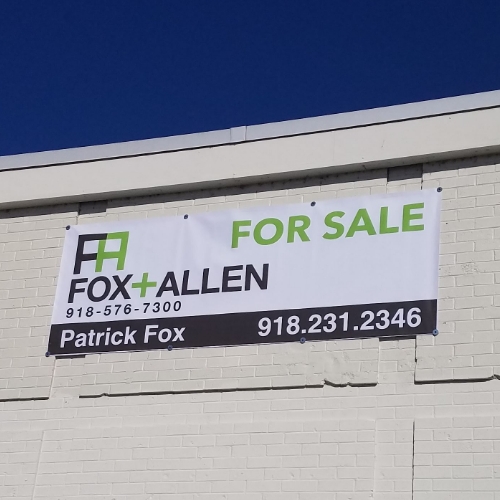 We Manage Every Aspect of Permitting and Ensuring Signage Ordinance Compliance
Navigating the permitting requirements for banners -- especially larger-sized banners -- can be cumbersome at best. By partnering with Lektron, we take that work off your plate and our team of signage experts handle every aspect of securing the required permits so your banner can fly freely.
Not Sure Where to Start?
Talk with our custom signage experts to help find the best solution for your business, customize it to your needs, and help you achieve your goals while staying in budget.
Our Process
Tell us about your signage needs
Everything we do starts with a simple chat about your business's signage needs and your vision for their look and function.
We get to work
Our in-house team of designers and signage experts create highly-visible, branded signage that helps your Tulsa business attract more customers.
We eliminate hassle
We secure the proper city, state, and local signage permits that keep your business in full legal compliance.
You generate business
We schedule your completed signage order for pickup or delivery, provide professional installation, and provide support and maintenance for the lifetime of your signage.