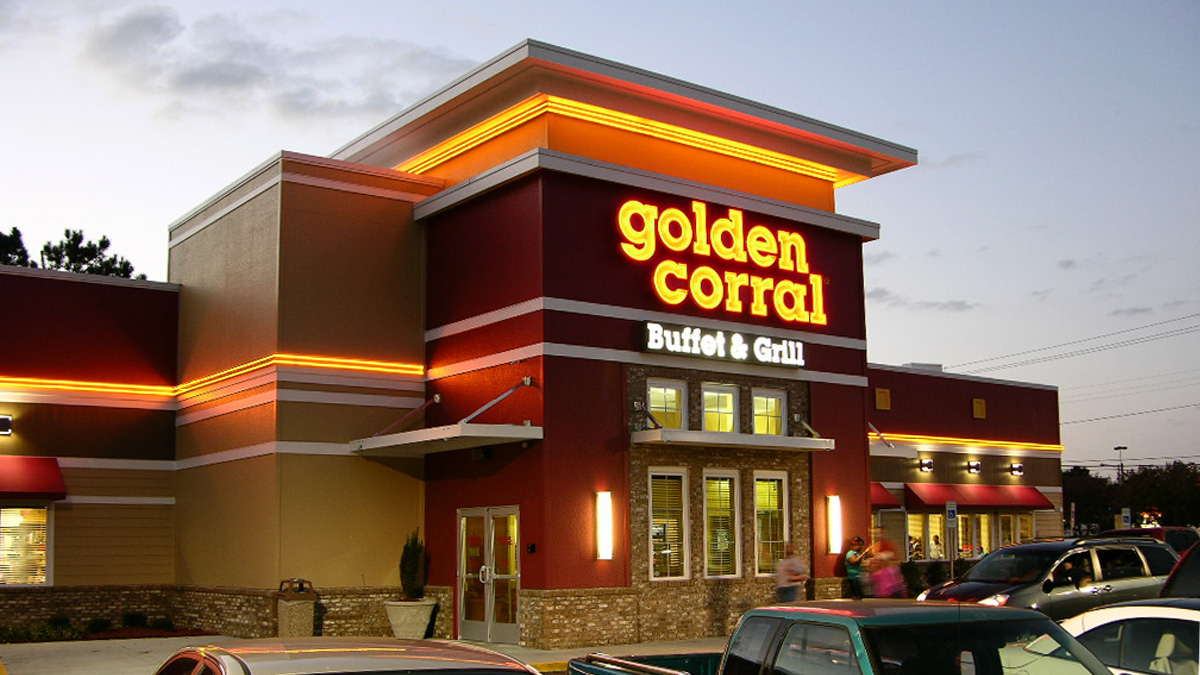 ---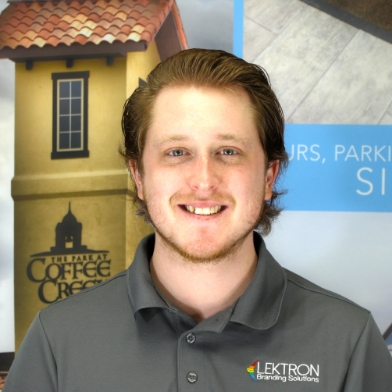 By Cameron Bunch
Inside Sales Executive
---
Here's what we'll cover:
No matter the industry or sector you're in, the consistent emotional experiences your brand creates are what stick out in the minds of your customers.
Why? Because while people might be attracted to a price, a new product, or a special promotion temporarily, what makes them truly remember your brand is the way that you made them feel.
It's the creation and consistent implementation of these on-brand experiences -- the emotions you evoke when people enter your store, restaurant, or offices -- that keep people coming back.
And it's here where architectural lighting and lighting designers play an irreplaceable role in creating and delivering these emotional experiences time and again to customers, in both overt and understated ways, that lead to higher customer loyalty and sales.
Rather than take our word for it, though, let's dive into the research to get a greater understanding of what architectural lighting is; the importance of architectural lighting designers and the value they create; and why architectural lighting design that leverages the power and savings of LED solutions is vital for improving sales, customer retention, and brand reputation.
What is the Purpose of Architectural Lighting?
While certainly valuable, the true value of architectural lighting doesn't lie solely in its ability to beautify a space and its architectural features.
The purpose and value of architectural lighting is expressed in many forms, each of which work together to benefit a brand's spaces, teams, customers, and ultimately, its bottom line.
It's one of a brand's most powerful first impressions, evoking a range of desired emotions within visitors.
Whether it's the colorful, on-brand lighting on your retail store's exterior or the welcoming ambiance of your restaurant's interior glow, your lighting makes a powerful first impression with customers.
Why? Because we, as humans, are neurologically wired to associate certain colors, patterns, and levels of brightness with specific emotions.
Highly-skilled lighting architects -- which we at Lektron are privileged to work with regularly from brands across North America -- understand this deep-seated autonomic response and use their skills to create strong experiences that capture both visual and emotional attention.
By harnessing this attention, businesses like yours immediately start off on the right foot with customers and create a positive emotional experience that simultaneously amplifies your branding while planting the seeds for return visits.
It functionally, yet stylishly, creates effective and healthy illumination.
This might seem so obvious as to not warrant mentioning, but architectural lighting's role in lighting a space goes beyond simply providing illumination.
The best lighting architects and designers recognize that quality lighting is a necessity for the health and safety of customers and staff alike.
In fact, in one of the largest neurological studies of its kind, biomedical researchers found a clear link between good lighting quality and specific outcomes:
Reduced stress levels

Improved reaction times

Higher sleep quality

Increased cognitive performance
For businesses, quality architectural lighting -- that's made all the more cost effective and impactful through sustainable technologies like LED lighting -- is directly tied to helping reduce accidents, improving workplace performance, and increasing safety for customers and staff alike.
It accentuates a building's highlight features and accentuates its design.
Architectural lighting, beyond just providing healthy illumination and creating a strong emotional touchpoint for your customers, acts as an agent of visual guidance.
Much in the way it creates emotional connections with your customers through color and vibrance, your lighting guides your customers' eyes to key features of your indoor and outdoor spaces, creating a visual journey that works hand in hand with the physical design of your space, cementing an emotional experience that they remember.
By working together, your architecture and your lighting become an emotional experience that unites the senses, reinforces your brand's presence and value, and creates strong memories that keep you top-of-mind in your target consumer audiences.

Command attention, attract customers,
and increase sales with VibraLine®
Long life: 50k-70k hours
85% more energy efficient than neon
Seemless color, no sags, no light gaps
Learn More About VibraLine®
How Does LED Lighting Benefit the Work of Architectural Lighting Designers?
Lighting designers and architects aren't purely tasked with just creating stunning and visually-compelling experiences.
They're tasked with helping keep projects on time, within immediate and long-term budgets, and within strict brand guidelines. (Oh, also, if it could be a captivating experience that every customer posts about on Instagram, that'd be great, too!)
Simple, right?
Thankfully, lighting professionals have partners like us who are spearheading new lighting technologies that allow them to elevate their craft and apply technologies that allow them to save money, time, and hassle on every project.
Let's look at how LED lighting technologies are helping designers enjoy greater peace of mind and flexibility on every project they helm.
Flexible LEDs allow lighting designers to create complex lighting designs with less hassle.
Just about every lighting designer could tell you about the time they had the perfect design for a client -- within scope, beautiful visuals, and on-brand -- and it was ultimately scrapped.
Why?
Because while nearly everything was perfect fit, the time and hassle, both in the upfront installation and long-term maintenance, would have grown to be more trouble than it was worth for either their team or their client.
However, as the technological landscape of LEDs has improved and grown more and more cost effective, and as industry-leaders like Lektron have developed new flexible LED technologies like LumiFlex®, complex designs are more easily achievable.
LEDs give lighting designers more control over the emotional experiences they create.
No matter the dimensions or purpose of the building, skilled lighting designers aim to make an emotional impact with their work; however, certain architectural constraints can ultimately limit their final designs.
Now, with flexible LED solutions like LumiLine®, even the most intricate and complex designs are possible, allowing lighting architects to create visual experiences that capture the attention of new and returning customers alike.
Moreover, modern LED solutions are technologically equipped to allow granular control over every element of the lighting experience via their:
Programmability

Modern LED lighting solutions, like our VibraLine® LED solution, are programmable, allowing for fully customized and dynamic lighting displays that can create the ambiance and tone designers envision for any space.

Wide range of vibrant colors and vivid brightness

Whether rigid or flexible, LEDs come in a wide array of vibrant colors and stunning brightness that capture attention and generate excitement from a distance, or set an understated and inviting mood.

Rugged durability and weather resistance

LED lighting solutions like our Laser® rigid border tube lighting allow lighting designers to focus more on their craft rather than the limitation of the product, such as whether or not its color or look will last for years to come.

Impact-resistant and able to stand up to the toughest UV, rain, ice, and other harsh weather conditions, architects and business owners alike can rest assured that the lighting they're relying on to attract customers can withstand the test of time and the elements.
LEDs allow architectural lighting designers to keep costs down throughout the project's lifetime.
With both immediate budgetary concerns and long-term costs being a factor in every major lighting project, designers and architects are tasked with keeping cost projections within tight constraints.
Naturally, for many projects, these constraints mean having to sacrifice the ideal design for cheaper, yet less effective lighting products.
However, for the projects that are able to leverage the long-term cost efficiency of modern LED solutions, the budgetary hurdles are largely overcome from the get-go, allowing designers to focus more on their craft and bringing their client's ideal vision to life.

LumiFlex™: Durable, flexible, and
the perfect neon replacement
Long Life: 50,000+ hrs
IP68, UV resistant
Perfect for signs, decoration, and track lighting
Learn More About LumiFlex™
How do Businesses Benefit from Architectural Lighting that uses LED Lighting Solutions?
Apart from the numerous benefits that LED solutions afford lighting designers and their work with clients, LEDs also have a direct impact on the clients' -- the customers of the lighting experts -- branding and overall bottom line.
Businesses achieve unified branding across all of their customer touchpoints.
By leveraging the innate ability of LEDs to create eye-catching visual experiences, brands can amplify their branding through the color and design of their outdoor and indoor lighting.
Through this unified lighting design, businesses cement the emotional impact that they strive to create throughout all of their marketing efforts -- creating a great first impression from the get-go, starting when customers see their building's stunning colors and brightness.
Businesses enjoy a positive ROI on their architectural LED lighting design investments.
LED lighting and working with professional lighting designers can be a significant investment of time and marketing dollars.
But with the innate time and cost savings of our LED solutions, it's not a matter of if your investment will pay off, but simply how quickly.
Being UV-resistant, impact-resistant, and able to hold up under some of the most punishing wet weather conditions, our LED lighting eliminates the maintenance costs associated with most other types of architectural lighting.
Moreover, the energy efficiency of LEDs translates to a near-immediate reduction in fixed energy costs, directly feeding into your ROI month after month in energy savings.
Businesses generate higher sales and save more money.
Between the ruggedness of modern LED lighting reducing maintenance costs, the immediate and long-term energy savings, and even the special tax incentives some cities offer to businesses, it's no wonder why more brands and their designers are favoring architectural LED lighting.
But beyond the savings and ROI, the real benefit comes from being able to create the visual and emotional experiences that grab customer attention, entices them to visit, and generates more one-time and repeat business.
Conclusion
There's a lot of great information that we covered together; let's take a quick look back and touch on the main points we covered.
The purpose of architectural lighting is to:

Create positive first impressions with customers.

Evoke specific emotions within target audiences.

Create a more safe, healthy, and functional space.

Accentuate your building or spaces' key features.

Architectural lighting designers benefit from LED because:

Flexible LEDs make creating complex designs easier.

Designers get more control over the emotional experience their designs create.

The energy and cost savings of LED makes staying on budget easier.

Businesses benefit from LED architectural lighting because:

Their branding becomes more unified and amplified.

LEDs generate a strong ROI on their architectural lighting investment.

Vibrant and colorful LED lighting helps attract more customers and sales.

LED lighting saves money on maintenance and energy costs.

Some architectural LED lighting projects can qualify for special tax incentives.
If your lighting design firm or your business is ready to attract more customers and generate more sales, we're ready to help make your business's spaces your most powerful marketing tool.
Talk with our LED lighting design experts today at 1-918-622-4978 or let us know more about your project via our contact form. We can't wait to roll up our sleeves and get started!
---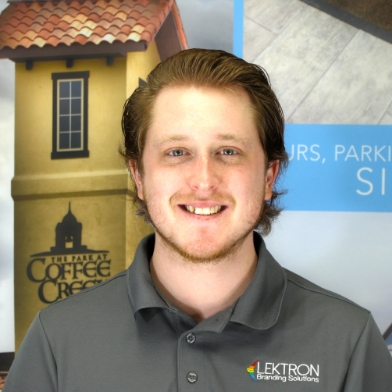 By Cameron Bunch
Cameron Bunch, Inside Sales Executive at Lektron Branding Solutions, helps North American businesses implement cost-saving LED lighting technologies to amplify their brand — attracting more customers and increasing revenues.
---