---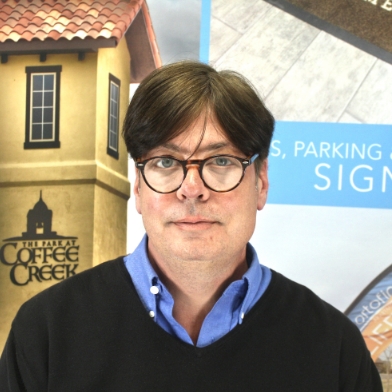 By Jeff Yowell
Business Development Executive
---
Here's what we'll cover:
Whether you're revamping your warehouse's layout and labeling or you're just getting started for the first time, labeling warehouse racks is rarely as straightforward as it might sound on paper. But with careful consideration and a strategic approach, your warehouse labeling can transform your operations and turn your warehouse into a streamlined force for boosting company-wide efficiency, productivity, and profitability.
Prepare Your Warehouse for Proper Rack Labeling
First things first. Let's look at how to best prepare your warehouse and your business for its new and improved labeling.
Partner with your Warehouse Label Supplier.
At Lektron, we're not just here to supply quality labels, decals, and other product identification solutions for businesses. We're partners that ensure you're getting the most value for every dollar you invest in your business's labeling.
By partnering with your label supplier right from the jump, you get the added expertise of labeling experts who can help you optimize your warehouse's accessibility and overall efficiency.
Plan the Layout of your Warehouse Racks and Space(s).
Getting a concrete layout of your warehouse, its racks, and the overall spaces you have to work and operate in greatly informs your choice of labels down the road.
When mapping your layout, keep in mind the following:
Create storage areas separate from your inventory areas.

Account not only for your racks, but the size of the items, any overhangs, the spacing of your aisles, and storage containers.

Ensure you're not blocking any exits, entryways, or main thoroughfares.

Give your unloading, receiving, and warehouse office areas convenient pathing and space to operate.

Roughly chart out how you anticipate your warehouse teams using the area and navigating the racks.
Be sure to share these layouts and plans with your labeling provider. They'll be able to help you select — or custom-make — labels that'll help you make your ideal layout and operations a reality.
Lastly, having this layout allows you to help managers, executives, and other key decision makers understand how much your warehouse can handle. This is crucial when determining where to invest next within the business.
Understand the Types of Racks and Shelving You Have.
While it might feel cost-effective at first blush, it's never a good idea to rush into warehouse labeling with just a single label type for every shelf and rack you have. You'll soon find yourself back at square one with a homogenous beast of a warehouse that doesn't really help you find and track inventory quickly.
Study your warehouse's current inventory of racks, shelves, and other storage solutions. Make a comprehensive list of the styles, shapes, and sizes you have available. Working with your label supplier, create a plan for how to best use what you have on-hand right now and the right label variants for maximum visibility and accessibility.
With this map of your warehouse and your overview of all of the warehouse racks you have, you can start to visualize how your warehouse may need to adapt in terms of layout or future expansion.
Ensure Your Labels Meet the Needs of Your Warehouse Environment.
Is your warehouse subject to higher temperatures? Is your picking method potentially going to expose the labels to snags or tears? Do you move racks regularly? Might your racks be exposed to harsh chemicals?
Create a brief rundown of all of the hazards and environments your labels will need to endure. This is where partnering with a warehouse labeling expert like Lektron pays off almost immediately, as you're equipped with a direct line of communication to people who can help you find the perfect labeling solution for your warehouse environment.

Streamline Your Operations
with Custom Warehouse Labels
Custom branding
Aisle markers, rack labels, floor labels, and more
Bar codes, QR codes, and other styles available
Learn More About Warehouse Labels
Select an Effective Warehouse Labeling System
Select the Labeling Model that Best Fits Your Picking Technique(s).
Picking techniques refer to how the inventory is plucked from the warehouse racks. There are a myriad of picking techniques, from single-order picking, cluster picking, wave picking, zone picking, and the list goes on. Regardless of which method you use, make sure your labeling model is the right fit.
Traditionally, there are two primary rack labeling models used in most warehouses:
Standard
With a standard labeling setup, your aisles and racks will largely be labeled in alphabetical order with your products labeled in parallel. This is regarded as a great labeling system if you've got a small-to-medium sized warehouse operation or if you're just getting started with considering how to lay out and label your racks and spaces. Some level of organization and standardization is always better than none at all.
Serpentine
As the name suggests, serpentine is more of a winding order. Rather than your inventory being labeled in parallel, it winds around to the next rack. Overall, this helps reduce confusion, walking time, and allows for more natural memorization of where things live on your warehouse racks.
On the whole, the serpentine method of labeling is widely regarded as the most efficient. It may take a bit of retraining if you're reworking your inventory management practices from the ground up, but it's well worth the investment thanks to the time and effort it saves in the long run.
Labeling Your Warehouse Racks
Here's where the rubber meets the road. Let's dig into how you can apply your preparation and your labeling provider's solutions to effectively label your warehouse racks.
1. Prepare Your Racks and Floor Spaces.
If you've put in all this planning and effort, don't start with dirty and dusty racks. You'll just be tossing money down the drain since the labels won't adhere well, they'll wear down quicker, and their visibility — their main feature — is diminished.
Schedule a time to perform a deep-clean on your racks and the warehouse space(s) you're aiming to optimize with your new labeling. It'll be a bear, but the time invested is well worth it.
2. Keep Your Layout and Labeling Plans at the Ready.
The layouts and plans you made earlier will need to be on your hip, so to speak, as you start rearranging your racks.
If you're not planning on any major rearrangements, you'll largely use it as a reference between the products in inventory and the labels you're looking to implement.
Take your time and don't rush this stage; any major oversights here can cause major delays in product movement, slower shipping, and angry customers — not to mention more work to get it corrected.
3. Use A Double-Digit Numerical Model When Labeling.
When labeling your rack rows, start with "01" versus "1," even if your warehouse racks themselves don't number in the double-digits. This keeps the numbering conventions consistent and, as you grow, ensures you maintain that consistency as the number of racks and grows begins to scale.
4. Label Your Warehouse Racks, Starting from the Bottom and Working Up.
Starting with "01," begin to adhere your labels in order from the bottom and work your way up. Be sure to keep in mind your choice of standard versus serpentine labeling as your carry out your labeling.
Above all, stay consistent. You'll almost certainly hit a snag or two along the way, and if you have questions, you can always reach out to your labeling provider to get their expert guidance.
5. Mistakes Will Happen, Adjust Accordingly.
No warehouse organization project ever goes off without a hitch. Mistakes will likely happen smack in the middle of your work, but that's to be expected.
This is why it's imperative to have more labels on hand than what you'll need. Moreover, you'll likely run into issues where a rack's blocking a door, or there's not enough space for forklifts to turn — you name it.
This is where all your prep work pays off.

Convey Important Information
with Custom Decals & Labels
Bundled pricing available
50-1,500 decal or label rolls
Glossy finish available
Learn More About Decals & Labels
Partnering with a Warehouse Label Supplier that Understands Your Business
For decades, we've been helping businesses throughout North America improve their warehousing operations and increase efficiency. Through our partnership approach, we never see ourselves as purely a provider of high-quality warehouse rack labels, but as a helpful advisor who gets to know your business, your goals, and how we can work together to bring your vision to life.
Our staff, teams, and warehouse labeling experts are all in-house here in Tulsa, Oklahoma and if you're just getting started or you're looking for custom-made labels, we're always available to help every step of the way.
If you're ready to meet our labeling experts and get started on a quote, we're ready. Let's get to work.
---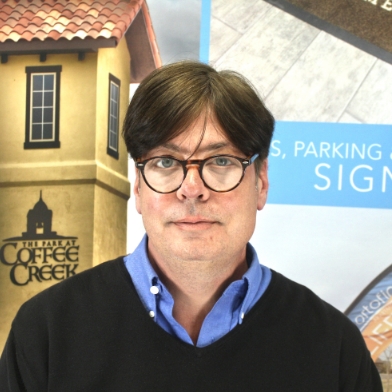 By Jeff Yowell
Jeff Yowell, Business Development Executive at Lektron Branding Solutions, helps brands across multiple industry sectors keep their customers safe, stay in compliance, and increase their market penetration through custom product identification solutions.
---