---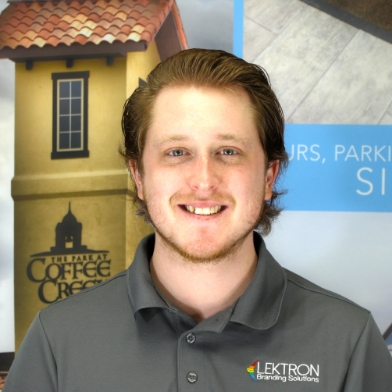 By Cameron Bunch
Inside Sales Executive
---
Here's what we'll cover:
"If you want a life of simplicity, an easy path to wealth,
and zero stress, become a general contractor"
– No one. Ever.
It's no secret that the life of a general contractor isn't all sunshine and roses.
Between managing your crew and keeping them safe, acquiring permits, and overseeing increasingly complex projects, you're juggling a lot.
And on top of that, you're always working on your contracting business itself — acquiring new customers, networking, and building a positive reputation.
Just like the GCs we work with all across the U.S., we believe our success lies in helping our clients overdeliver for their customers while standing out among the competition.
Ultimately, our goal is to help you gain more repeat business and greater industry reputation through the undeniable quality of your work.
After all, the best advertising for your business is a satisfied client's word-of-mouth praise of your stellar work on their project.
So, together, let's dive in and explore how LED lighting and a partnership with an expert lighting provider like Lektron can help you win more business while boosting profits.
How LED Lighting Helps General Contractors Win More Clients
When your potential clients are looking to partner with a general contractor, they're looking for someone who understands the importance of lighting and how it affects their bottom line.
For contractors that demonstrate this understanding to their clients, they're rewarded with reliable repeat business and steady growth.
And by partnering with an expert LED lighting provider like Lektron, you can show your clients — in 4 key ways — that you're always putting their needs first.
You help your clients attract customers and build strong emotional connections.
LED lighting isn't just a cost saver — it's also a proven way to enhance how your clients are perceived by their customers.
Leveraging the naturally strong human responses to light, color, and brightness, LEDs help your clients attract more customers while catering to them on an emotional level.
Are your clients going for a relaxed, intimate setting for their fine dining restaurant? Dimmable LEDs, coupled with a soft glow on the orange color spectrum taps into our emotional desire to draw close to others and relax while enhancing our perception of food flavor.
If aiming for an engaging, high-energy experience, vibrant reds and yellows are a guaranteed amplifier for the excitement your clients want to create for their visitors.
Through LEDs, not only are you helping your clients set the stage for the experience they want to deliver; you're also helping them build stronger emotional connections with their customers.
Eloquent LED lighting solutions allow you to submit more attractive bids on projects and beat your competition.
Most general contractors pick up whatever their local electrical contractor has available to suit their project's lighting schedule.
It might feel convenient to do it that way first, but as most contractors find out, the devil's in the details (and the future labor and maintenance).
Most lighting purchased this way is, from an installation standpoint, extremely inefficient with an abundance of power supplies and other components that need to be installed for what should be a simple job.
But with more eloquent and contractor-focused solutions, like our flexible LEDs, you save time, money, and a bundle on the labor required for installation.
With the savings you generate from going with a more eloquent lighting solution, you're able to submit far more attractive bids on your upcoming projects — securing more work and beating your competition.
You help your clients save money now and for years to come.
Regardless of the size or complexity of your projects, both upfront and long-term costs are always a chief concern.
When it comes to reducing maintenance costs, lifespan, and overall savings, LEDs can't be matched.
Lifespan Comparison of Lighting Solutions
| Lighting Type | Lifespan in Hours |
| --- | --- |
| LED Lighting | 25,000 - 100,000 |
| Mercury Vapor | 24,000 |
| High Pressure Sodium (HPS) | 18,000 - 24,000 |
| Low Pressure Sodium (LPS) | 18,000 - 24,000 |
| High-Intensity Discharge (HID) | 18,000 - 24,000 |
| Fluorescent | 7,000 - 15,000 |
| Metal Halide | 6,000 - 15,000 |
| Halogen | 2,500 |
| Incandescent | 1,200 |
Not only are monthly energy costs reduced immediately by the lower wattage required to power them, but the 25,000+ hours of lighting that LEDs typically provide means there's a significantly lower maintenance cost than traditional lighting.
One quick Google search for anything related to contractors and budgets reveals just how conflict-ridden and chaotic your prospective customers expect a project to be.
But by using cost-effective solutions like LED lighting, you can stand out from your competitors by showing your work looks great, stays within budget, and generates savings for your clients.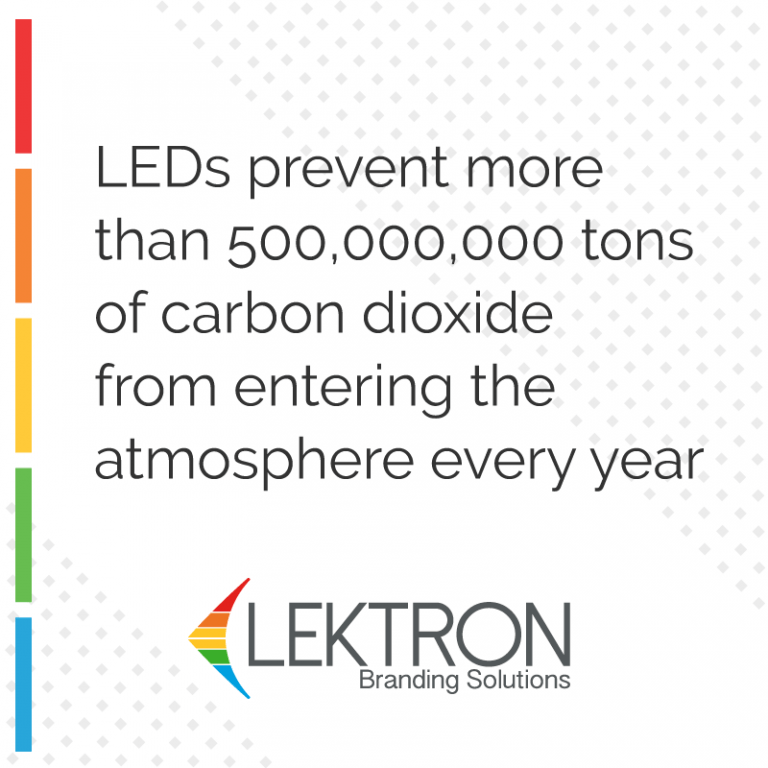 You help your clients appeal to larger markets with sustainable lighting solutions.
The demand for sustainable, environmentally-conscious lighting is growing across every industry sector with no signs of slowing down.
This demand for energy-efficient lighting isn't just coming from your clients — it's coming from their customers who demand sustainable solutions from the brands they use.
With every industry looking to cut costs and reduce emissions, LEDs are far and away the best lighting solution.
According to a 2017 study from the economic analytics firm, IHS Markit, LEDs helped prevent the release of 500,000,000 (half a billion) tons of carbon dioxide from the atmosphere.
But these environmental benefits don't just help the planet.
They also help your clients win over the Millennial generation — the most powerful buying market in the U.S. — who are keenly aware of how the brands they choose are impacting the environment.
Moreover, your client's use of LED lighting may qualify them for special federal tax savings benefits or incentive programs with their local energy provider.
By showing your clients that you're committed to helping them save energy and appeal to their customers who expect sustainable solutions, you set yourself apart from the pack.
How Lektron's LEDs Help General Contractors Increase Profits and Save Time
As you're reading this, you've got the next 10 items from a dozen or more project schedules floating in the back of your mind — all while you're trying to grow your business.
Just as we've done with scores of contractors across the U.S., we want to help you lower your costs, save time, reduce risk, and expand your client offerings.
We can provide expert installation and installation support.
We know how important safety is to you, your crew, and your bottom line.
Not only do accidents directly impact your team, but they also hurt your opportunity to win new business, as safety records are a major consideration factor for your clients.
This is why every purchase of LEDs from Lektron comes with full, detailed installation guides that enable you and your team to quickly — and safely — install your lighting.
Don't have a crew on hand to help with the installation? No problem.
We can provide an expert team who makes sure your LEDs are installed securely and correctly — saving you time and ensuring the safety of your crew.
Lektron is a complete turn-key solution for your LED lighting.
We like doing things right the first time, so half measures just aren't our style.
Whenever any order ships from our on-site fulfillment center, it's securely shipped with everything you need to complete your installation — down to the last nut, bolt, and washer.
But our service doesn't end once your order is safely delivered to your site.
Our support team is under the very same roof, ready to help with any questions you have and always willing to provide step-by-step walkthroughs for any problems you might encounter.
We sell direct, allowing you to increase your margins.
One of the major advantages we enjoy is not operating through any type of vendor, re-seller, or middleman.
If you buy your LED lighting from us, it's coming right from our headquarters in Tulsa, Oklahoma.
And with all our teams — from design to assembly, support, order fulfillment, and sales — directly accessible, you don't waste valuable time when you're designing a custom solution, placing your order, or getting expert support for your installation.
By buying direct and skipping the cost of middlemen, you generate a higher margin of return for you and your firm, boosting profits while still meeting your client's budget.
We enable you to offer custom designs on a wider array of projects.
Our industry-leading products, such as our flexible LEDs (which are the perfect neon replacement), and our expert design team can make even the most ambitious lighting design come to life.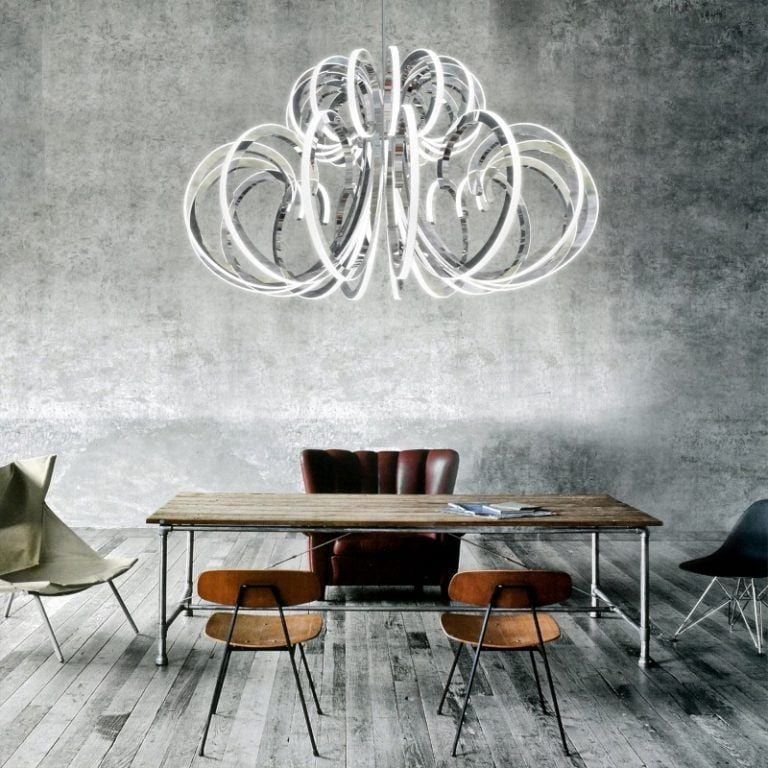 Yellow Goat Design used our flexible LEDs in their beautiful custom
lighting fixture, "Curly Fries." Source: YellowGoatDesign.com.
Even if you have nothing more than a drawing on a napkin, we can whip up a prototype in our custom design shop and iterate over the design until it's a perfect match for the form and function your project requires.
Partnering together, not only can our LEDs help increase your earnings, but our custom design capabilities can help you expand your offerings to clients, making their custom designs a reality.
Our lighting expertise enables you to get the most value from your budget.
For most general contractors, their one-stop-shop for lighting is their local electrical distributor.
It might feel a little more convenient at the time. You can get your switches, some fixtures, and while you're there, you can pick up whatever lighting solutions they might have in stock.
But, in reality, you're often paying a higher cost for lighting products that usually end up taking more time to install and more time to fix in the future.
This translates into you losing margin while losing more time and money on the labor needed for installation.
When we partner with you, our team aims to find eloquent lighting solutions — such as our flexible LED lighting — that save you money, installation time, and minimize maintenance hassle down the road.
In turn, these savings can allow you to have more room for margin, or enable you and your team to offer a more robust lighting solution for your client, empowering them to pursue lighting they didn't think they could fit into the budget.
We can help ensure you're abiding by local lighting ordinances.
Gathering permits and staying up-to-date with local ordinances can be a tedious part of the job, demanding a lot of time and energy to hunt down.
With our team and years of expertise in completing lighting projects all across the country, we can help you quickly — and accurately — track down any local lighting ordinances you might need to get your project underway and completed on time.
Let's Work Together to Win Customers and Increase Your Profitability
We'd never ask that anyone take us on our word. We've got the years of experience, completed projects, and cherished customer relationships prove the quality of our work and commitment to your goals.
Whenever works best for your schedule, let's get together and talk about your next project and how our LED lighting solutions can help you save money and win more customers.
---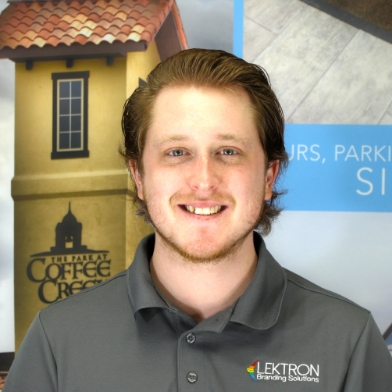 About Cameron Bunch
Cameron Bunch, Inside Sales Executive at Lektron Branding Solutions, helps North American businesses implement cost-saving LED lighting technologies to amplify their brand — attracting more customers and increasing revenues.
---