The Benefits of Custom Post & Panel Signs
Post and panel signs have a wide array of applications, serving as your Tulsa location's primary sign or as supplementary signage offering additional information to your customers, visitors, or residents.
Attract More Attention to Your Location
Post and panel signs simply stand out. Particularly effective along roadways, your signage will help you catch the eye of passing visitors and help keep your location at the top of their mind.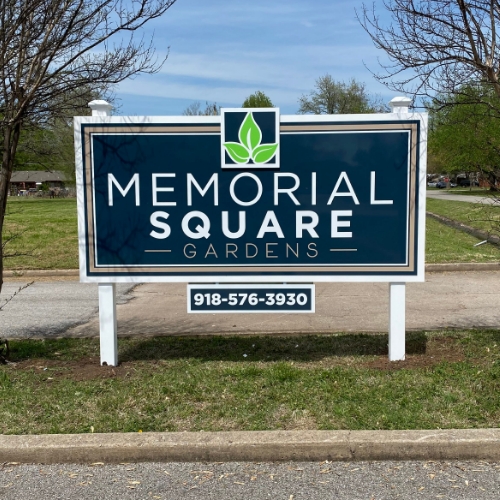 High-visibility Communication Makes Information More Accessible to Customers
Custom-branded post and panel signs don't just look great. Their height from the ground and overall size makes them a great fit for communicating more detailed information to your location's visitors or helping them find their way around your property when implemented as wayfinding assets.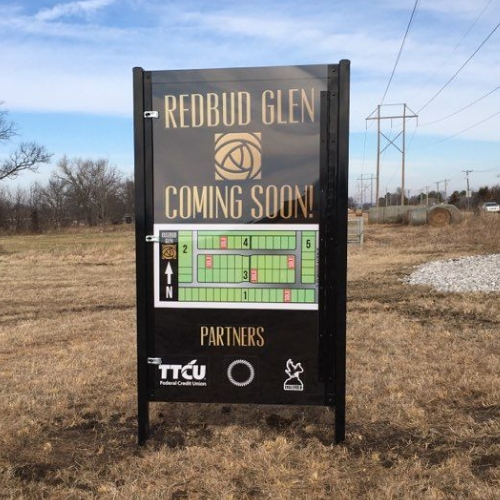 Not Sure Where to Start?
Talk with our custom signage experts to help find the best solution for your business, customize it to your needs, and help you achieve your goals while staying in budget.
Our Process
Tell us about your signage needs
Everything we do starts with a simple chat about your business's signage needs and your vision for their look and function.
We get to work
Our in-house team of designers and signage experts create highly-visible, branded signage that helps your Tulsa business attract more customers.
We eliminate hassle
We secure the proper city, state, and local signage permits that keep your business in full legal compliance.
You generate business
We schedule your completed signage order for pickup or delivery, provide professional installation, and provide support and maintenance for the lifetime of your signage.