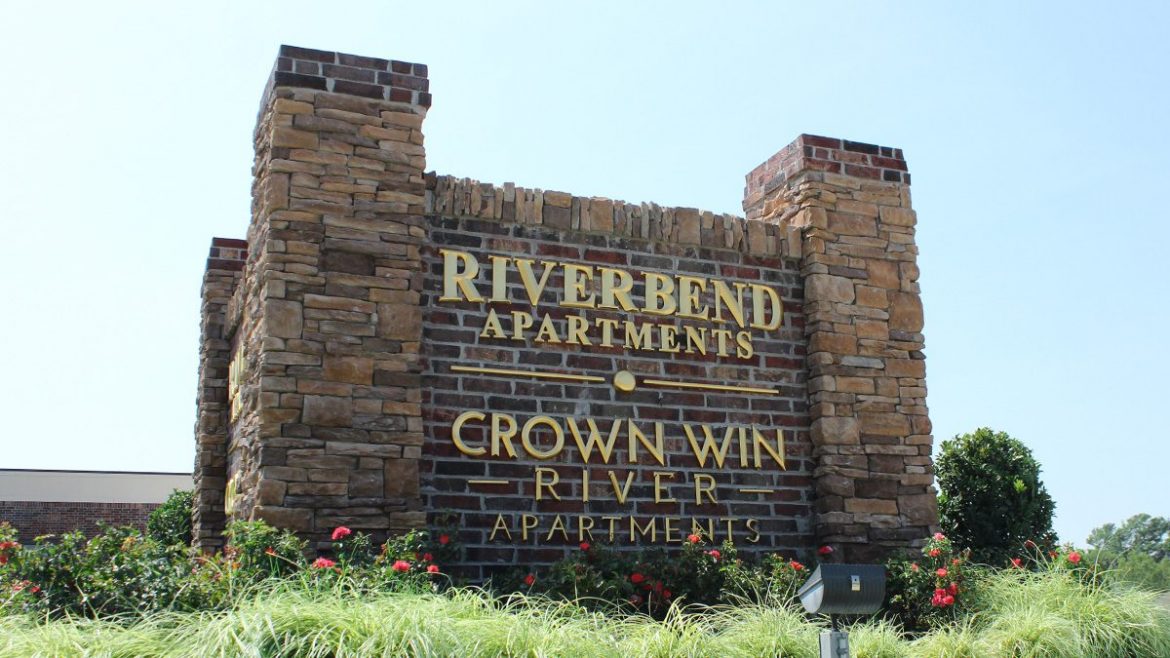 ---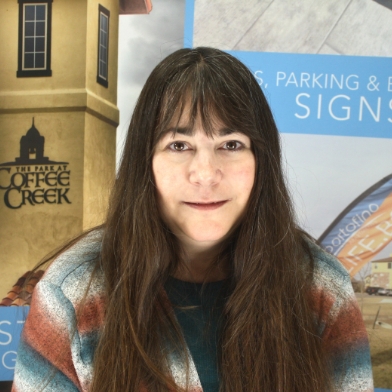 By Michelle Boudreaux
Business Development Executive
---
Here's what we'll cover:
Chances are, you've already seen a monument sign. These large, impactful, and eye-catching signs stand proudly in front of businesses, usually facing the street or major thoroughfares. While they are certainly attention-grabbing, are they worth the investment to have them fabricated and installed? Are they right for your business? Let's break down all there is to know about these signs.
What is a Monument Sign?
A monument sign is a freestanding sign that sits at ground level and provides a direct line of sight to commuters. The signs themselves are detached from any buildings and have a low profile with little or no open space between the ground and the sign. These signs are commonly constructed of wood, stone, and concrete or from materials similar in appearance.
According to the Tulsa Municipality Zoning Code, the definition of a monument sign is:
"A freestanding sign where the base of the sign structure is on the ground no more than twelve (12) inches above the ground adjacent to the sign. Typically constructed of brick, wood, stone, or metal, monument signs have a base that is at least seventy-five (75) percent of the width of the sign face."
What do Monument Signs Do?
When driving down the freeway or down most other sizable roads, the moment you see a monument sign, it's already fulfilled its purpose. They are most effective when placed by the road, but here's a quick breakdown of how that makes them effective.
Don't sweat the legal stuff. We secure all the permits and ensure your monument sign is 100% compliant with Tulsa signage codes.
Contact Lektron
Attract the attention of passersby
Usually placed near the road or by the entrance to parking lots or the business proper, these large signs stand out and attract attention. By drawing attention to itself, it then points passersby to your business.
Make the entrance to your location clear
Monument signs mark the location of your business with its placement, acting as a beacon or landmark for customers looking for your business.
Amplify your existing branding and boost the perception of brand quality
Big signs mean brand reach and visibility. The more people that see your sign, complete with your business name and branding, the more likely it is for your brand identity to stick in the mind of consumers.
You stand out from your competitors
A large sign sets you apart from the others, and like with brand visibility earlier, sets you apart from your competitors with the sign's striking visuals.
Monument signs complement and amplify the nearby landscape
As monument signs are usually constructed from wood, bricks, or stone stucco, a well-constructed sign enhances the look of the area around it. The effect is even better when paired with an aesthetically pleasing well-manicured lawn.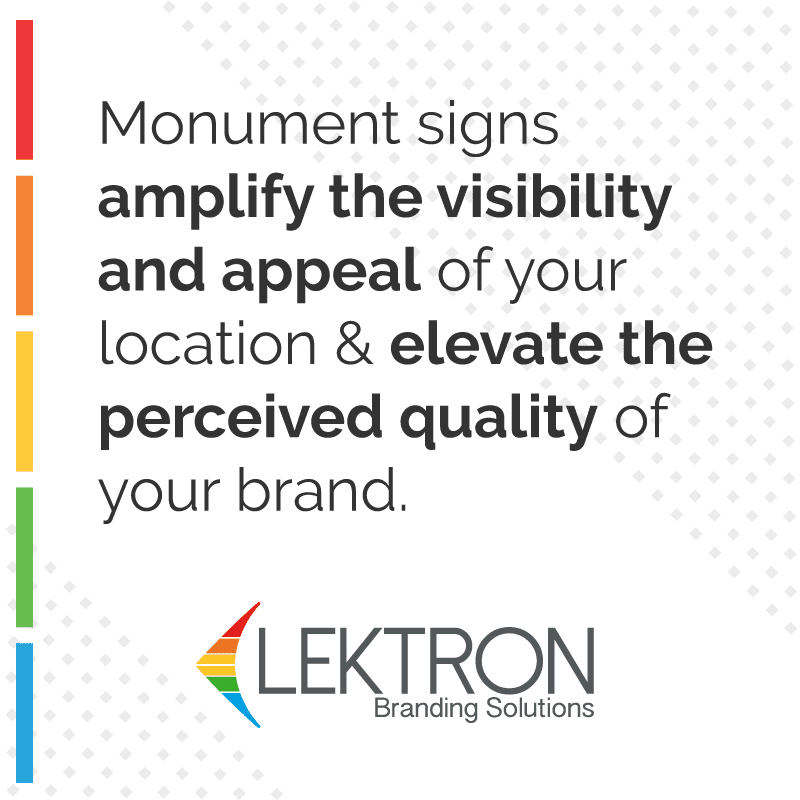 Where Are Monument Signs Often Used?
How do you know if the industry you are in can make the most out of monument signs? Here are just a few known to use monument signs to the fullest extent frequently.
From design to fabrication, to delivery and installation, we handle every step of the process, allowing you to focus on your business while we bring your vision for your monument sign to life.
Contact Lektron
Businesses
Monument signs encourage people to stop at the business, particularly when driving impulsively. Usually, this kind of signage motivates people to drop in to inquire about the business's services or make an impulsive purchase.
Restaurants
Same as with businesses, monument signs for restaurants encourage people to make impulsive stops. The strength of the restaurant's branding is also strengthened by the sign, with a side effect of customers having sudden cravings and coming in for a bite.
Plazas, Malls, and Shopping Centers
Large and eye-catching signs are likewise placed before malls, shopping centers, and plazas primarily to mark its location. A good sign in these areas is also known to enhance the aesthetic appeal of these structures.
Churches
Good use of signs for churches is monument signs with changeable lettering. Usually, these signs are changed to read different Bible verses and impart some wisdom on passersby.
Apartments and Multifamily Communities
Monument signs in front of apartment complexes and communities elevate the status and quality of the neighborhood somewhat, lending to a feeling of peace and security.
Private Neighborhood, Subdivisions, and Gated Communities
A monument sign in a well-developed community evokes feelings of being welcomed home, cementing a sense of community and safety from being in a quality neighborhood.
Understanding the Material Options for Your Monument Sign
Brick and mortar used to be the only way to go in the past, but with modern technology and advanced construction options, monument signs can be crafted from a number of different materials. Here are just a few examples of materials used to make a monument sign, with each having its unique use and aesthetics.
Don't see your choice of material here? No worries. We develop a custom signage solution that fits your vision, budget, and goals.
Contact Lektron
Concrete
Good old reliable concrete is cheap and sturdy, though it looks rather plain if left unpainted or without added texture. Still, it's virtually indestructible and does the job well.
Stucco
Stucco is a construction material made of a binder and water. It is applied wet but dries and hardens into a dense solid. It is primarily used as a decoration for walls and ceilings.
Aluminum
Monument signs made of aluminum make for a simple, sleek, and industrial look. Signs made of aluminum also have the biggest range of customizability.
Glass
Glass signs give off an elegant look and stylish reflectiveness. As long as the glass used for construction is fortified and not brittle, glass signs can stand proudly for years to come.
Stone
While stone is one of the most expensive materials to make monument signs out of, a sign made of natural stone is stable and elegant, though hundreds of pounds heavier than other options.
Steel
If your business would benefit from an industrial style and aesthetic, steel monument signs fit well. They are sturdy but may be prone to rust after some time.
Wood
Wooden signs give off a rustic, country feel and a sense of long-standing traditions. This particular type of material for monument signs do very well for country resorts and hotels.
Brick
Brick is an inexpensive option for signs and buildings alike, and the red color of basic bricks gives off a homey, country feeling.
No matter what material you choose to have a monument sign constructed from, simply having the sign itself builds up your business and brand reach.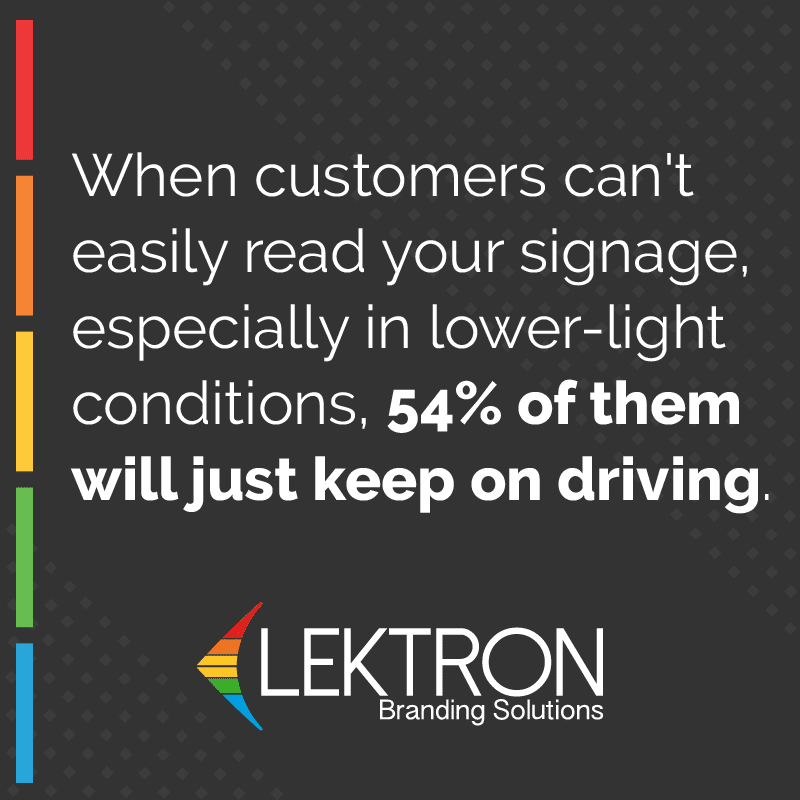 Choosing Illuminated vs Non-illuminated Monument Signs
Monument signs have the option of having built-in lighting, lighting near the base highlighting the sign, and even highly-customized lighting options depending on your specific branding needs.
Adding illumination to your monument sign can increase the final cost, so it's important to understand the factors you should consider when considering the added investment.
During what hours does your business operate?
If your business operates only during daylight hours, an illuminated sign may be unnecessary for your needs. A large sign in the daylight is quite eye-catching on its own.
What is your industry and target audience?
Does your business draw in a sizable audience at night, like casinos? Businesses that need to be open late at night or 24/7 tend to make the most out of brightly lit signs.
Is your storefront easily seen from the street?
Monument signs are best placed by the street where motorists can view them and stop on impulse. If the business is open at night, a large, lit monument sign will grab twice the attention.
Are you near competitors?
If your business is situated too close to other businesses in the same industry, the signs may become too chaotic and confusing for the ordinary consumer. Location is just as important as illumination.
What is your budget?
Monument signs tend to be a more expensive option for signage compared to other signs available on the market, but their sheer impact makes it worth considering. Illuminated ones can rack up an even higher bill than non-illuminated ones, but if you're on a tight budget and need some wiggle room, choosing the non-illuminated option may be best.
There are a number of factors that go into choosing the right sign for you. In the end, what kind of sign you choose is all up to you and your brand's aesthetics and operating hours. One important thing to remember is that the monument sign is an exterior sign aimed to attract attention from the street. Keeping this in mind may make coming to a decision a little easier.
What Factors Affect the Cost of Monument Signs?
There are still more factors to consider when it comes to customized monument signs. As having a sign made is a commitment to the cost, it's worth exploring the different factors that influence the bill.
On a tighter budget? Call our sales team to learn how we can work with you to bring your vision to life while making your marketing dollars go farther.
Contact Lektron
Size of the Monument Sign
The larger the sign, the more materials it would take to build. Of course, the more materials that are used, the more expensive it would be. Seriously consider your business's size and needs when thinking about how big your monument sign should be.
Choice of Monument Sign Materials
Should you go for poured concrete or natural stone? Steel or bricks? Depending on your business's aesthetics and needs, choosing what material to make your sign out of is an important consideration.
Illumination Options
Does your sign really need to be illuminated? As mentioned above, consider what time your business is operating as added lighting options are available but expensive.
Complexity of Design
Does your sign have many letters or flourishes? Is its design complicated? What your actual sign looks like will have to be discussed when ordering your customized monument sign. Usually, the more complex the design, the higher the cost.
Location of Installation
Where will the actual sign be placed? While at the entrance of parking lots or near the street are good options for placement, the difficulty of the actual installation — as well as any local ordinances — will need to be taken into account.
Tulsa Monument Signs: The Lektron Branding Solutions Difference
For decades, Lektron has been creating turn-key branding solutions for companies, homeowners associations, private neighborhoods, churches, and multifamily communities throughout the greater Tulsa area.
When partnering with our team of signage experts, we take all of the work off of your plate:
Let's work together to create your custom monument sign and drive more foot traffic to your location.
Contact Lektron
We secure any required permits and handle all of the paperwork for you.
You don't have to worry about whether or not your sign is in compliance with Tulsa's many codes and local signage regulations. We handle all of that for you and ensure every aspect of your signage is in perfect compliance.
We're a one-stop shop for the design, fabrication, delivery, and installation
Our teams of expert designers, fabricators, and installation pros are with you every step of the way — from the initial design phase all the way to delivering the final product to your place of business, worship, or neighborhood.
Our local teams provide maintenance and support whenever you need.
Monument signs need to stay in pristine condition to communicate the message, brand tone, and to connect with your target audiences.
Our local Tulsa signage support and maintenance are always just a call, email, or visit away and ready to provide the support and services you need to keep your signage performing its best and drawing in more foot traffic.
---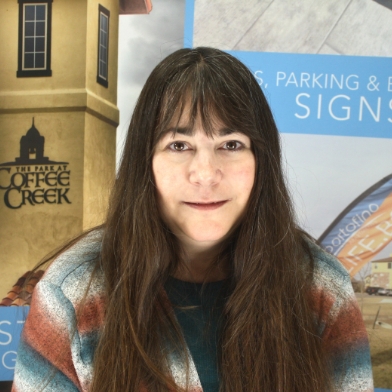 About Michelle Boudreaux
Michelle Boudreaux, Business Development Executive at Lektron Branding Solutions, helps businesses and multifamily brands reach more customers and residents through custom signage that increases foot traffic, brand awareness, and revenue.
---