---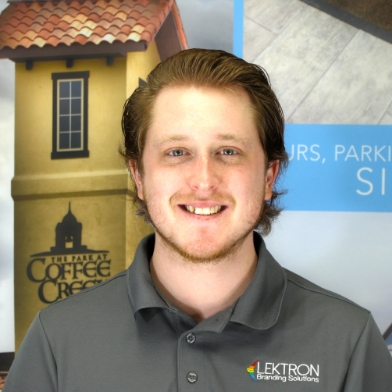 By Cameron Bunch
Inside Sales Executive
---
Since the inception of automatic car washing in the 1950s, the critical factor that decides a car wash's success is the quality of the customer experience.
And whether it was through quicker service times, more robust washing features, or a better quality wash, advancements in technology have always ushered in a new era of evolution in the car wash industry.
And with this new era comes new expectations from customers.
Today, not only do your customers expect speedy and effective service, but also an easy-to-understand process that's simultaneously conscious of the environment while providing a delightful experience.
Needless to say, car wash owners have their work cut out for them. And with the industry only growing by the day, standing out from competitors and providing a unique experience that attracts and retains customers has become all the more vital.
But where are the more successful car washes finding their edge? More importantly, how are they doing it while maintaining healthy margins?
The answer lies in LED lighting.
Through LED lighting, your car wash can deliver an unforgettable experience while amplifying your branding, winning more traffic, lowering energy usage, reducing maintenance costs, and increasing sales — and not to mention meeting customers' growing demands that your car wash be environmentally friendly.
Let's dive in and see how LED lighting can elevate the experience — and the sales — of your car wash.
How LED Lighting Helps Car Washes Attract Customers
Good first impressions are essential for any business, but that first impression can literally mean everything for car washes.
According to the International Carwash Association (ICA), 75% of all car wash customers first came to know the brand they now trust simply by driving by it.
With these initial encounters being so vital for revenue generation, car washes can't afford to blend in with their surroundings.
Let's take a look at how LED lighting captures attention, generates excitement, and lays the groundwork for your car wash's incredible customer experience.
LED lighting helps potential customers notice your location more easily.
Every business with a storefront wants to attract traffic from the street but typically treats outdoor and architectural lighting as an afterthought.
This can leave businesses looking dim and uninviting, which can profoundly impact how people perceive a business's quality and the experience they anticipate.
When put to the test, researchers found that well-lit environments encourage exploration, increase feelings of excitement and joy, and boost the overall perceptions of a business.
In contrast, lower-lit and unlit environments made customers feel leary of their surroundings and unsure of what to expect from their experience.
When the experience you're offering customers is such a pivotal part of success in the car wash industry, being well-lit can give your brand a leg up it needs to win more attention and sales.
LED lighting amplifies your outdoor signage and other visual branding elements.
One of the first elements of outdoor marketing that any brick-and-mortar location invests in is business signage. And, when done right, it's the first best marketing move any brand could make.
However, there's a common pitfall many brands wind up in: spending the money on the signage but failing to ensure its visibility.
This leads to a lot of missed money-making opportunities — and the data doesn't lie. When customers can't easily read your signage, especially in lower-light conditions, 54% of them will just keep on driving.
By amplifying your building's presence with LED lighting and through investments in illuminated outdoor signage, you can ensure your visual branding is highly visible and earning more attention for your car wash.
LED lighting helps your cash wash stand out from your competitors.
The car wash market is continuing to expand. With only 28.4% of consumers doing any kind of car washing at home, according to the ICA, the demand for a great wash is only growing.
But with an increasing market base comes more competition, and with such an ever-expanding pool of competitors, standing out has never been more critical.
Through LED lighting, you can ensure your car wash's location is clearly visible day or night and create a lighting experience that both draws attention and delights customers — a first impression your unlit competitors can't hope to match.
Let's work together to amplify your car wash's branding and boost your sales
Get a Free Quote
How LED Lighting Enhances the Customer Experience at Car Washes
We've touched on how the quality of your customer experience is what will ultimately make or break the success of your car wash.
But what is the ideal customer experience? And how does LED lighting help deliver it?
LED lighting makes your car wash feel cleaner to your customers.
Bar none, cleanliness is one of the most important aspects of the first impressions you make on customers.
With 91% of all consumers reporting cleanliness as the most crucial factor when choosing a car wash, it's the one piece of the experience you must deliver.
And it's here where your LED lighting can do some of its best work.
Beyond simply catching your customers' attention, outdoor LED lighting can help car washes impart that feeling of clean like nothing else.
By employing bright white LED lighting alongside other elements and colors of your brand, you tap directly into the emotional bond humans have between the color white and feelings of cleanliness.
In turn, your customers inherently feel that your location is of higher quality and provides an overall better, cleaner experience that they're far more likely to tell others about.
LED lighting amplifies the shine of your customers' freshly-washed cars.
Hot on the heels of cleanliness is customers' desire to see the bright gleam and glisten from their freshly-washed cars. In fact, according to the ICA's latest data, some 75% of all consumers rank this as one of their chief considerations when choosing a car wash.
Who can blame them? Few things instill as much pride in a motorist as having a freshly washed and waxed car that's gleaming like it just rolled off the showroom floor.
With your car wash's LED lighting, you can further amplify the quality of your wash and help customers feel pride in their decision to come to your location.
LED lighting makes your car wash easier to navigate.
Though helpful, directional signage can get obscured and lose visibility during the evening hours.
By leveraging the eye-catching power of LED lighting, you can create easy-to-understand navigational experiences that never fail to command customers' attention.
In return, you significantly reduce the chances of your customers feeling frustrated when trying to maneuver throughout your car wash and help keep the lines moving smoothly.
LED lighting makes your customers feel safer.
Try as you might, you'd be hard-pressed to find customers who would feel safer going to a dark, poorly-lit car wash rather than one that's bright and inviting.
This is due to humans' built-in association between light and safety; we inherently want to flock to a well-lit area to avoid the danger of whatever might be lurking in the dark.
With the vivid illumination of LED lighting, you're not only further amplifying your car wash's branding and delivering memorable experiences. You're creating a place where your customers subconsciously feel safer and more secure in choosing to do business with you.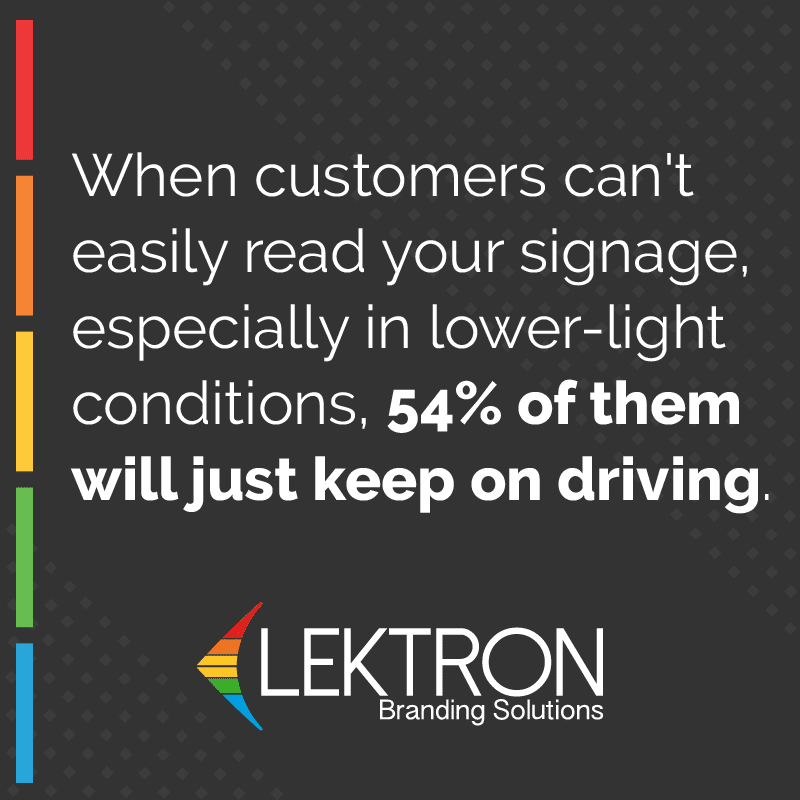 How LED Lighting Saves Car Wash Owners Time and Money
Beyond LED lighting's ability to command attention and amplify branding are the passive effects it has on reducing fixed costs, improving worker productivity and safety, and saving owners time and frustration.
LED lighting helps car washes reduce energy and lighting maintenance costs.
Between the automatic washing systems, the vacuums, and everything else that depends on electricity, a car wash can see some pretty hefty energy bills.
Thankfully, due to their lower energy usage, LED lighting can dramatically slash monthly energy costs over time.
And with their improved lifespan — such as our 50,000+ to 70,000+ hour LED solutions — your lighting lasts far longer and requires less maintenance than traditional lighting systems.
LED lighting helps car wash staff stay alert and reduces workplace accidents.
Similar to how LED lighting instills feelings of excitement and novelty in your customers, your lighting also evokes an emotional and subconscious response in your employees.
Vivid lighting, especially white lighting (6000k), helps your on-site teams feel more alert and increases both their visual processing speed and visual reaction times by up to 15%.
This can enable them to catch costly mistakes that might damage a customer's car or your expensive machinery — saving you time, money, and even expensive liability issues.
LED lighting can help lower the rates of theft and vandalism at car washes.
LED lighting doesn't just help make your customers feel safe; it's also an effective deterrent from vandals, thieves, and other would-be troublemakers.
In fact, when spaces are illuminated by vibrant LED lighting, crime rates have been shown to drop by as much as 36%. Moreover, your investment in LED illumination allows your security cameras to capture more high-visibility video should there ever be any foul play.
How LED Lighting Increases Car Wash Sales
So far, we've examined all of the benefits of LED lighting individually. But when these elements come together, we can see exactly how your lighting feeds directly into your car wash's sales performance.
Your LED lighting builds a delightful experience that earns repeat business and referrals.
Creating a memorable and enjoyable experience is the name of the game in the car wash industry.
With your LED lighting catching customers' attention from the street, ushering them into a clean and easy-to-navigate wash experience, and allowing them to see the sparkle of their finished vehicle, you create a truly remarkable experience.
By consistently creating these experiences for every customer, you steadily build your local reputation. From this, word-of-mouth referrals grow, and repeat business trends upward as you're known as the place to get a quality car wash.
Your safe and well-lit car wash attracts more business than your competitors.
Your investment in LED lighting creates an environment where your customers will naturally feel safe.
And those feelings of safety go a long way toward building stronger customer loyalty and winning new customers alike.
But you don't have to take our word for it.
Take it from QuickTrip, the most popular convenience store in the United States. One of their primary strategic focuses is to ensure the LED lighting of all their locations is top-notch to reinforce feelings of security and consistency among their customers.
By creating a consistent environment of safety, security, and high visibility, your customers inherently feel comfortable with your brand and place their trust in you.
You prove to your customers that you care about your car wash's environmental impact.
LED lighting isn't just a vehicle for creating exciting experiences. It's a clear beacon to your customers that you care about sustainable lighting solutions and you're mindful of your environmental impact.
And make no mistake — it's not a niche movement or fad. 73% of all Americans state that a product or service's environmental impact is a factor in their purchasing decisions. Moreover, 64% are willing to pay more for the brands that invest in sustainability.
LED Lighting: Creating More Sales, Memorable Experiences, and Success for Car Washes
At Lektron, we've helped car washes throughout North America implement LED lighting solutions that amplify their branding, win the attention of customers, and increase sales.
We'd love to have the opportunity to get to know you, your car wash, and your goals for your location. No matter the size of your project, we're excited to roll up our sleeves and get to work.
---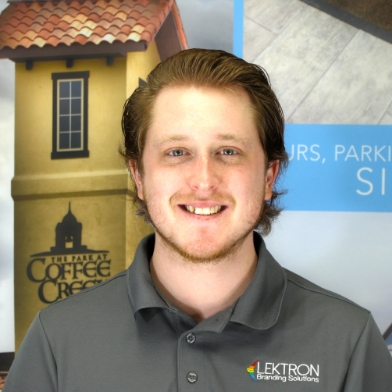 About Cameron Bunch
Cameron Bunch, Inside Sales Executive at Lektron Branding Solutions, helps North American businesses implement cost-saving LED lighting technologies to amplify their brand — attracting more customers and increasing revenues.
---