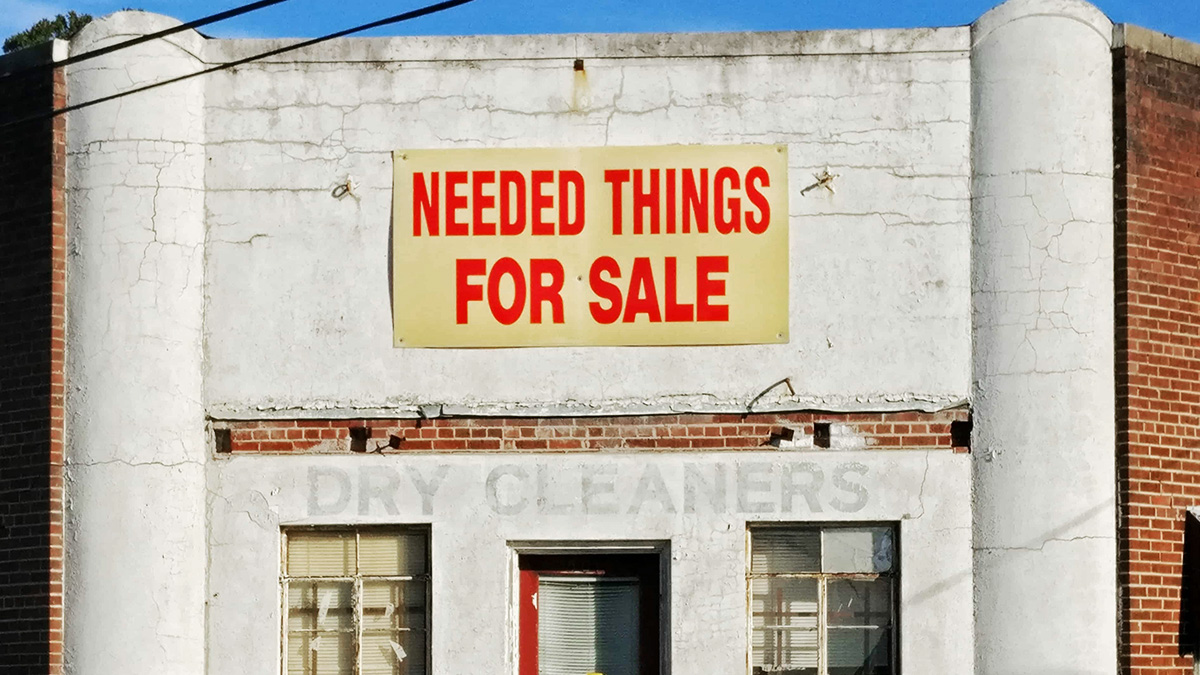 ---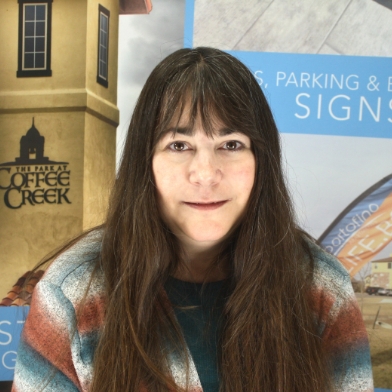 By Michelle Boudreaux
Business Development Executive
---
Here's what we'll cover:
With its ability to immediately communicate with customers, demonstrate your brand's style and tone, and win both attention and foot traffic, signage is one of the most important marketing investments any business can make.
All signage isn't created equal, however, and if you miss the mark with your signage's message, design, or placement, you could end up wasting all of the effort and money you spent in its creation.
But beyond the just loss of your upfront investment, bad signage also has 4 major lasting effects that can damage your business long after its initial launch.
Rather than take our word for it, let's dive into the hard data to find how bad signage can damage your brand and how, by working with an experienced business signage provider like Lektron, you can create effective signage that pays for itself and boosts your bottom line.
What Constitutes "Bad" Signage?
While some aspects of signage design and implementation are subject to one's opinion, there are certain pitfalls that can ultimately make for an objectively poor sign.
In nutshell, there are 3 objective elements that can make your business signage perform poorly, fail to reach customers, and hurt your brand.
1. Signage that lacks a clear message
Design, placement, size, and branding are no doubt important, but they're all for nothing if the central message of your signage is confusing, as missteps here immediately have an impact on your bottom line.
According to the Signage Research Foundation's 2014 study on consumer perceptions of retail signage, nearly 55% of all consumers — across every major retail sector — admitted to driving past businesses or dismissing a business altogether if their signage's message was unclear.
2. Signage that's poorly designed or otherwise hard to read
When signage is hard to read, it can hobble even the most well-intentioned and focused messaging. While every sign is unique, these difficulties in legibility are often the result of:
Poor choice of location or angle

Improper size

Text that's too close together

Poor luminance

Overly complex fonts

Poor contrast of text and background colors

Your signage being too close to similar signs

Overly busy visual elements
3. Signage that's dirty or has fallen into disrepair
Even if your signage has been expertly designed, perfectly positioned, and has a clear message full of wit and charm, it's all for nothing if it looks broken or dirty to your customers.
With nearly 40% of all North American consumers stating that they immediately make assumptions about the quality of a business based on the quality and upkeep of its signage, the bottom-line impact of clean and operable signage is undeniable.
The Effects of Bad Signage on Your Business
1. Your brand loses presence-of-mind among your target audience.
Your signage does play a big part in getting customers to venture into your location, but it also plays an equally important, albeit subtle, role: Keeping your brand's name and presence alive in your target markets.
Even if people passing by don't immediately stop and make a beeline for your door, your signage helps them remember you're a presence in the area. Over time, this familiarity helps instill confidence and trust in your brand.
But when your signage is hard to read or notice from the street, you don't just lose out on potential sales, you also lose out on the brand familiarity your signage could have been building over time — not to mention all of the marketing dollars lost on those ineffective signs.
2. You risk confusing or frustrating your customers.
Even if the placement and positioning of your sign is spot on, signage that's hard to read isn't going to help further your reach into target markets.
In fact, when we look at the data from a 2011 joint study by the University of Cincinnati and The Sign Research Foundation, we can see that it's downright damaging to your brand.
When surveyed, over 80% of consumers stated that when signage is hard to read, they become frustrated and annoyed.
That's definitely not a great first impression to make when you're trying to win customers, let alone sales.
3. Your brand is perceived poorly.
No matter how straightforward your signage might be, to your customers, your signs communicate far more than just the message printed on them.
If they're frustratingly difficult to read, dirty, or broken? Your customers — some 85.7% of them to be precise — are far more likely to think your brand is of lower quality or that you'll provide them with a poor in-store experience.
Not only does this keep foot traffic away from your store, it's also degrading your local market presence and making it that much harder to win businesses you could have had with easier-to-read signage.
4. You lose valuable foot traffic and sales.
Regardless of it being due to design, positioning, installation, or maintenance, hard-to-read signage simply costs you sales.
And when we look to the data, the numbers don't lie.
In one of the most comprehensive studies on the subject, FedEx's 2012 study on the bottom-line effects of signage confirmed that 52% of consumers simply wouldn't enter a business if its signage was hard to read, poorly designed, or contained spelling errors.
That's more than half of your potential customers making a conscious choice to not spend their money with you due to the quality of your signage. With that much money being left on the table, the readability of your signage isn't something you can afford to ignore.
The Signage Experts at Lektron are Ready to Help
With so much riding on the performance of your signage, and with how tight marketing budgets can be for many small businesses, it's easy to feel overwhelmed.
But don't worry, we've got you covered. We've helped hundreds of small businesses just like yours understand how to reach their customers, create stunning signage that commands attention, and elevate their brand — and sales — to new heights.
Call us today at (918) 622-4978 or contact our sales team today to get your project started. We're ready to roll up our sleeves and get to work for you.
---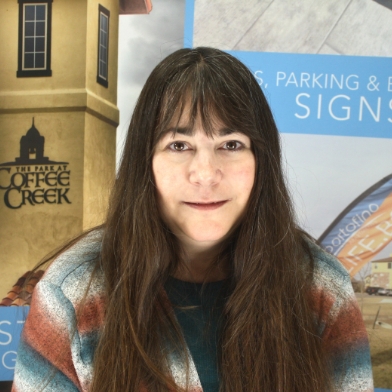 About Michelle Boudreaux
Michelle Boudreaux, Business Development Executive at Lektron Branding Solutions, helps businesses and multifamily brands reach more customers and residents through custom signage that increases foot traffic, brand awareness, and revenue.
---